Edward Carpenter (29 August 1844 – 28 June 1929) was an English socialist poet, anthologist, early gay activist and socialist philosopher. A leading figure in late 19th- and early 20th-century Britain, he was instrumental in the foundation of the Labour Party. A strong advocate of sexual freedom, living in a gay community near Sheffield, he had a profound influence on both D. H. Lawrence and E. M. Forster.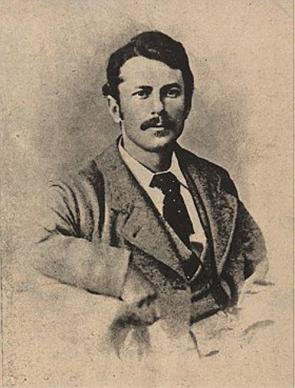 The 1890s saw Carpenter produce his finest political writing in a concerted effort to campaign against discrimination on the grounds of sexual orientation. He strongly believed that same-sex attraction was a natural orientation for people of a third sex. His 1908 book on the subject, The Intermediate Sex, would become a foundational text of the LGBT movements of the 20th century.
While engaged in this campaign Carpenter developed a keen interest in progressive education, especially providing information to young people on the topic of sexual education, and was a good friend of John Haden Badley, the social reformer and educationalist and would regularly visit Bedales School when his nephew Alfred Francis Blakeney Carpenter was a student there.
Carpenter's later years were characterized not only by continued writings on pacifism, but also activity in the trade-union movement. He was a hero to the first generation of Labour politicians. During the short-lived Labour government in 1924, his 80th birthday was marked by a commemorative greeting signed by every member of the Cabinet.
Source: Wikipedia