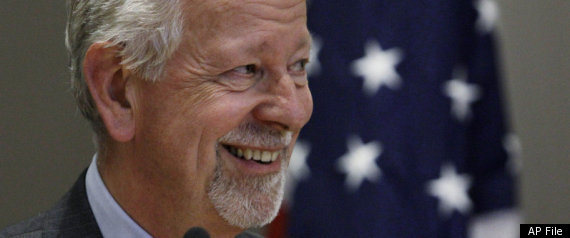 via
Huffpost Politics by Lisa Leff
San Francisco-A federal judge is deciding whether a gay judge's ruling to strike down California's same-sex marriage ban should be overturned because he failed to divulge his own marital intentions before throwing out the voter-approved measure.
Chief U.S. District Judge James Ware said he would issue a decision within 24 hours after a hearing Monday in which lawyers trying to salvage the ban posed an unprecedented legal argument questioning Judge Vaughn Walker's impartiality when he issued last year's landmark ruling that Proposition 8 was unconstitutional.
The lawyers insisted that Walker, who was chief judge of the Northern District of California at the time, should have recused himself or disclosed his relationship because he and his partner stood to personally benefit from the verdict.
"It now appears that Judge Walker, at the time the complaint was filed and throughout this litigation, occupied precisely those same shoes as the plaintiffs," attorney Charles Cooper said.
Ware, who inherited the Proposition 8 case from the now-retired Walker, asked why Cooper assumed Walker had any intention of getting married, just because he was in a decade-old relationship.
Read more.